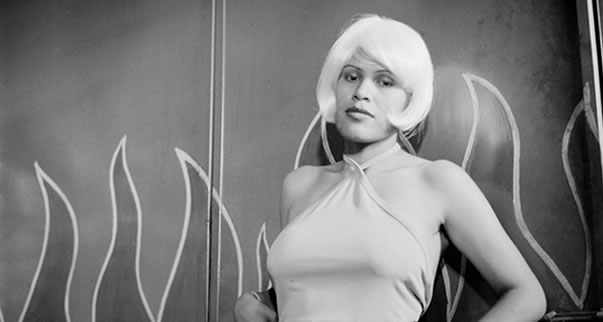 Las Olvidadas
The Forgotten Women - Photographs by Maya Goded
California Museum of Photography
January 15 - April 16, 2011
| | |
| --- | --- |
| Opening Reception | Saturday, February 5, 2011, 6pm - 9pm |
This exhibition brings together three major bodies of work by Mexican photographer Maya Goded - work that is both reportorial and profoundly personal. The three subjects covered are the prostitutes of La Merced district in Mexico City, the disappeared women of Juarez, and the witches of the north who are famed as curanderas or healers.

Goded's work brings to light women who are otherwise invisible in contemporary Mexican society, where they are unacknowledged and therefore unprotected by the dominant culture. The three bodies of work are an empathetic chronicle of a decade-long journey Goded made through Mexico, beginning in the city where Goded has lived all her life and then fanning out across the country.

Although Goded has now shifted from photography to filmmaking, her focus remains fixed on questions of female identity, maternity, sexuality, age and desire. The images in this exhibition are specific to Mexico; yet their implications reach beyond all borders.

The exhibition's guest-curator is Trisha Ziff, who worked with Goded from her home base in Mexico City.
Supported by UC Mexus