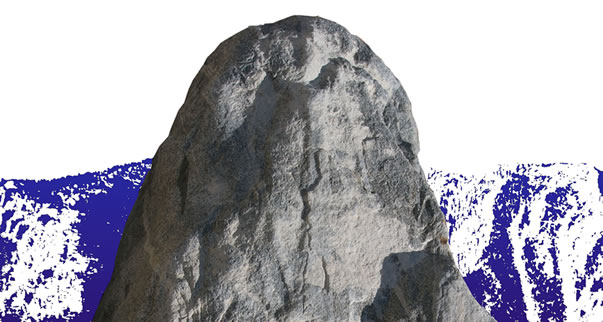 Lewis deSoto and Erin Neff
Tahquitz
Culver Center of the Arts
January 28 - March 24, 2012
| | |
| --- | --- |
| Opening Reception | Saturday, February 4, 2012, 6pm - 9pm |
Performance by Erin Neff and Cahuilla Bird Singers, 7:00 PM - 7:30 PM

'Tahquitz' is the name of a primordial creature, a nukatem, part of the creation story of the Cahuilla people who live in the Southern California areas of Palm Springs, San Gorgonio Pass, Hemet and Anza Borrego. This primordial being, according to the Cahuilla, wanders in the San Jacinto mountain range where a peak is named for him. In collaboration with mezzo-soprano Erin Neff, Lewis deSoto will bring to life two Tahquitz stories told him in the Cahuilla language by Alvino Siva, a traditional Cahuilla Bird Singer. Using sound and light technology, deSoto's installation will animate the majestic forty-foot atrium of the Culver Center of the Arts.

The exhibition is co-curated by Tyler Stallings, Artistic Director for Culver Center of the Arts & Director of Sweeney Art Gallery, and Jonathan Green, ARTSblock Executive Director. Major support for Lewis deSoto & Erin Neff: Tahquitz is provided by grant awards from the National Endowment for the Arts, Art Works, the Smithsonian\'s National Museum of the American Indian Indigenous Contemporary Art Program , made possible through a generous gift from The Ford Foundation; City of Riverside Arts and Culture Program; and the American Composer Forum\'s First Nations Composer Initiative , with additional support from UCR\'s College of Humanities, Arts, and Social Sciences.
Culver Center of the Arts, Center Atrium Gallery