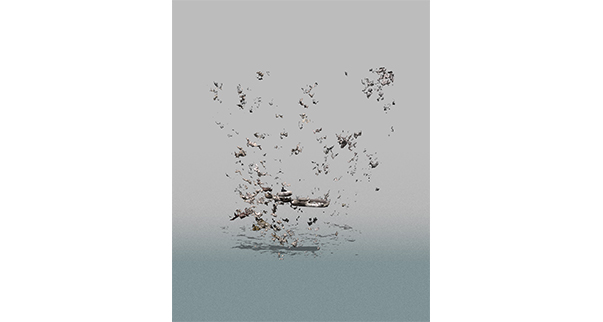 Analogues:
Paho Mann
California Museum of Photography
July 7, 2018 - January 6, 2019
| | |
| --- | --- |
| Fall Opening Reception | Saturday, September 29, 2018, 6pm - 8pm |
Contemplating Collected, the Analogues Gallery features a recent image by Paho Mann, from his series Fragmented. Using 3-D scanning technology to capture images of objects in his personal collections, Mann embraces the glitchiness of the consumer version of scanning software. Mann's titles explain what the object was, such as Grandpa's Movie Camera, featured in the gallery, the image depicts the object reduced to a fragmented, explosive mass. 
As a series, Analogues features single works by contemporary artists who image-making resonates with the themes presented in the permanent collection gallery.
Image: Paho Mann, Grandpa's Movie Camera, pigment print from 3-D scan. Courtesy of the artist.
Curator: Leigh Gleason