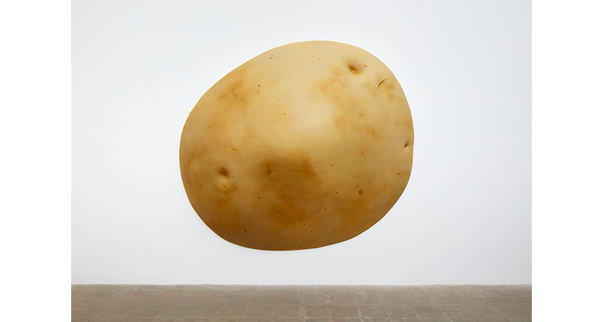 Brandon Lattu
Empirical, Textual, Contextual
California Museum of Photography
October 2, 2021 - February 6, 2022
| | |
| --- | --- |
| Fall Opening Reception | Saturday, October 16, 2021, 5pm |
| Closing Discussion | Sunday, February 6, 2022, 2pm |
Set within the broad, mercurial image environment in which we create and consume, this timely and first survey exhibition of Brandon Lattu's 25-year practice is a sensory and cerebral journey. Lattu re-versions and re-animates early work through contingency with recent and new projects, manifesting the through-lines of Lattu's creative life.  The exhibition positions a variety of works, ranging from small, singular photographic prints, interactive light installations, animated slideshows, through to computer-carved sculptures. The exhibition, curated by Charlotte Cotton, highlights the restlessly experimental photographic approach in Lattu's practice by constellating works into thematic clusters and flows through the California Museum of Photography's galleries – amplifying conceptual freedom to push ideas of photography and animate the indexicality of the medium, regardless of its material form.  
Curator: Charlotte Cotton.
Thank you to our sponsors: UCR College of Humanities, Arts, and Social Sciences, and the City of Riverside.

Image: Brandon Lattu, Potato (sculpture component), 2019. Acrylic and latex paint, resin, polystyrene, wood; 83 x 85 x 16 inches. Courtesy of the artist. Photograph by Lee Thomson.