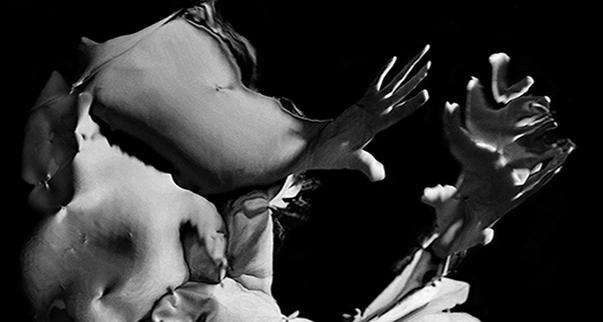 Critical Mess
Senior Exhibition 2017
Culver Center of the Arts
May 20 - June 10, 2017
| | |
| --- | --- |
| Reception | Saturday, May 20, 2017, 6pm - 8pm |
UCR ARTSblock's Sweeney Art Gallery & Culver Center of the Arts present CRITICAL MESS: Senior Exhibition 2017 featuring works by twenty-seven graduating undergraduate students in UCR's Department of Art. The works in this year's exhibition were selected and curated by the faculty at UCR's Art Department.



Every year, undergraduate art majors graduating from UCR have their final work in the senior exhibition at the Sweeney Art Gallery and the Culver Center of the Arts that feature drawings, installations, paintings, photographs, sculptures and videos. Among the distinguished full-time faculty in UCR's Art Department are Charles Long, John Divola, Jill Giegerich (Emeritus), Jim Isermann, Brandon Lattu, Lynne Marsh, Yunhee Min, and Amir Zaki. Featured artists include: Valentina Aproda, Adam Chuang, Ciera Dryden, E. Franco Aguilar, Yajaira Gomez, Diego Hernandez, Toki Hernández, Jasmine Huizar, Julia Megan Krum, Jacqueline Lee, Zach Lewis, Jonathan Liu, Ali Miarkiani, Juan Muniz, Skylar Nolen, Ambar Osorio, Rafika Prayogi, Kelly Sandberg, Delia San Martin, David Silva, Christina Stegall, Charlie Thongthavikiat, Emma Vanderhule, Courtney Vickers, Raina Wessen, Jake Williams, and Jose Zarate.

ADDITIONAL PROGRAMMING INFORMATION
E. Franco Aguilar's video Eternal Return will be on view in the Black Box Studio at Culver Center of the Arts throughout the duration of the exhibition except on Wednesday, June 7.

As part of her installation, Every Person I've Never Slept With, Christina Stegall will be present in the gallery throughout its public hours on the following dates below. Museum viewers can engage in a conversation with the artist about her work in the exhibition. Stegall's work is a playful take on English contemporary artist, Tracy Emin's seminal work, Everyone I Ever Slept With 1963-1955.

        Saturday, May 20 (during the reception, 6-8 PM)
        Thursday, June 1 (during Riverside ArtWalk, 6-9 PM)
        Saturday, June 3 (intermittently between 12-5 PM)
        Wednesday, June 7 (intermittently between 12-5 PM)
        Friday, June 9 (intermittently between 12-5 PM)


Critical Mess: Senior Exhibition 2017 is organized by UCR Department of Art and UCR ARTSblock. Support is provided by University of California, Riverside's Department of Art and College of Humanities, Arts, and Social Sciences (CHASS). Special thanks to curatorial assistants, Jake Williams and Ivy Son for their support in making this project a success.




Image: Jake Williams, "Untitled," 2017. Archival Pigment Print