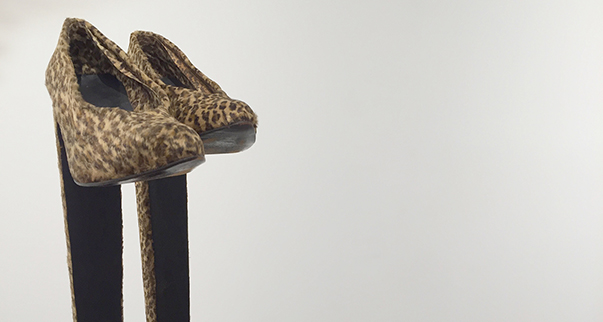 Instilled Life
The Art of the Domestic Object from the Permanent Collection of UCR Sweeney Art Gallery
Sweeney Art Gallery
July 2, 2016 - March 25, 2017
Opening reception will coincide with First Thursday ArtsWalk. Admission to the opening reception is free to the public
| | |
| --- | --- |
| Reception | Thursday, October 6, 2016, 6pm - 8pm |
Artists featured in the exhibition:
Kevin Appel, Nayland Blake, Margarita Cabrera, Tony Feher, Nathan Huff, Steven Hull, Jim Isermann, Rachel Lachowicz, Vic Muniz, Ruben Ochoa, Carter Potter, Luciano Perna, Adam Ross, Alison Walker
Instilled Life: The Art of the Domestic Object from the Permanent Collection of UCR Sweeney Art Gallery is a group exhibition in which artists re-examine objects associated with household living. Interpretations of everyday objects have been prevalent throughout art history, mainly in the form of the still life. In the 17th century, painters such as Diego Velázquez and Johannes Vermeer who, for example, employed a symbolic arrangement of personal possessions such as flowers, tableware, and trinkets as reminders of life's impermanence. Centuries later, and testament to the still life's endurance, domestic objects also made an impact with Pop artists in the 1960s, such as Andy Warhol and Claes Oldenburg, who drew inspiration from commercial products and popular culture. Focusing less on paintings and more on sculpture, the works in Instilled Life abandon the conventional "still life," while also becoming platforms for artistic investigations of personal history and philosophies.

Instilled Life exemplifies the breadth of Sweeney Art Gallery's holdings and its significance as a developing resource for academic research and dialogue. The artworks housed in UCR Sweeney Art Gallery's permanent collection range from drawings, installations, paintings, photography, sculpture, and video by emerging and mid-career artists in contemporary art. The collection is comprised of acquisitions and gifts from artists, collectors and galleries. Gifts represented in the exhibition include those from artists, along with collectors Herbert & Lenore Schorr and Christopher & Jennie Walker. The majority of the works featured in the exhibition come from a recent combined gift of 72 works by Peter Norton to both UCR ARTSblock's Sweeney Art Gallery and California Museum of Photography

Instilled Life: The Art of the Domestic Object from the Permanent Collection of UCR Sweeney Art Gallery is curated by Jennifer Frias, Associate Curator, Sweeney Art Gallery at UCR ARTSblock with support from Astere Ellen, Research Assistant, Sweeney Art Gallery. UCR's College of Humanities, Arts and Social Sciences (CHASS) and the City of Riverside have provided support.


(Image) Rachel Lachowicz, "High Heels," (detail) 1991. Shoes, fabric, wood. UCR Sweeney Art Gallery Permanent Collection. Gift from Peter Norton.