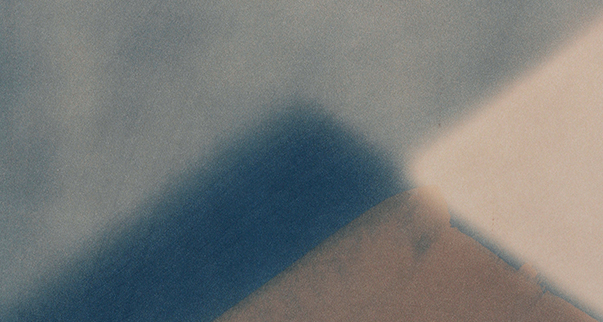 Flash: Jennah Ward Bentley
Teviot 10
California Museum of Photography
July 9 - September 24, 2016
The California Museum of Photography at UCR ARTSblock presents FLASH: Jennah Ward Bentley, featuring a toned cyanotype photograph by the Los Angeles-based artist. Teviot 10 (2015) is derived from the artist's recent series of cyanotypes made in her home and named after the street on which she resides. Like the others in this series, Teviot 10 was made with a camera-less process similar to the process used to make photograms, but rather than placing objects directly onto sensitized paper, Ward Bentley creates her compositions by capturing the light and shadows from windows in her home. Ward Bentley's work further challenges notions of medium specificity in its use of painterly techniques: the hand-brushed application of sensitizer and tannic acid used to tone parts of the prints; the absence of camera, negative, or technological apparatus; and abstract, textured compositions that record light and shadow at their most raw and unmediated.
Kathryn Poindexter, CMP Curatorial Assistant, will author an original essay to accompany the exhibition.


Image: Jennah Ward Bentley, Teviot 10, 2015 (detail). Courtesy of the artist.