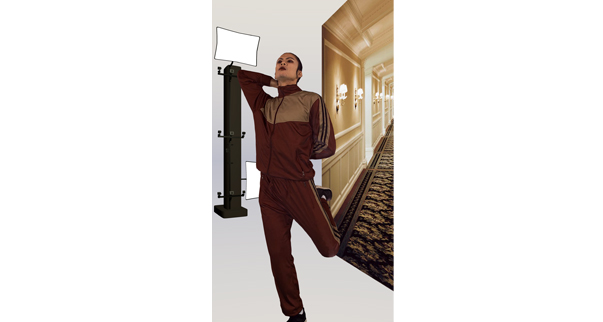 Who Raised It Up So Many Times?
An exhibition of artwork by Lynne Marsh
Culver Center of the Arts
September 25, 2021 - January 9, 2022
| | |
| --- | --- |
| Fall Opening Reception | Saturday, October 16, 2021, 5pm - 9pm |
UCR Arts is pleased to present Lynne Marsh's exhibition Who Raised It Up So Many Times? – a selection of artworks exploring labor and production in the realms of television, cinema and 3D capture. Featuring sites of cultural production such as a German TV news station, the Berlin Philharmonic concert hall, an English opera house, and a Southern California mixed reality capture studio, the installations reveal the orchestrated, yet invisible labor that underpins cultural production. Marsh's works capture the gestures, tools, and specialized skills that cultural workers mobilize every day, inviting us to consider the manufacturing of images, sounds and events. Casting us as willing observers, Marsh prompts us to reflect upon our roles, complicities, and pleasures as we create and consume images.

Lynne Marsh's feature film Tragedy (2015-2015) screens at the Culver Cinema every Thursday and Saturday at noon. (Note: Tragedy will not be screening on Saturday, November 20th. Showing instead on Sunday, November 21st at noon.)
Who Raised It Up So Many Times? will be closed on November 19th.
Curator: Kimberli Meyer
Thank you to our sponsors: UCR College of Humanities, Arts, and Social Sciences, and the City of Riverside.
Image: Lynne Marsh, Ninfa Atlas, 2021, (still) 5-channel UHD video installation with sound, courtesy of the artist