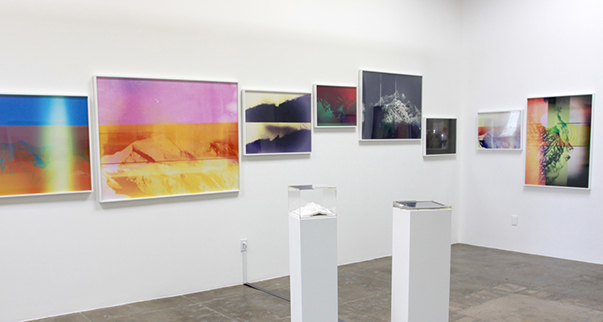 CMP Projects: Penelope Umbrico
Master, Mountain, Range (and Rangers)
California Museum of Photography
August 29 - November 28, 2015
| | |
| --- | --- |
| Fall Reception | Saturday, November 14, 2015, 6pm - 9pm |
CMP Projects presents a solo installation by New York-based artist Penelope Umbrico. Umbrico's project Range (2013-ongoing) navigates the contemporary vernacular of social media and popular smartphone "app" filters to re-present canonical landscape photographs by photography's twentieth century masters. Umbrico contrasts the historically rooted subjects of the "mountain" and the photographic "master" with the increasing fluidity of photography as a medium and as an extension of quotidian life. Umbrico's approach raises questions surrounding indexicality, the art historical trope of copying the masters, and the contemporary mediation of images.
CMP Projects is an ongoing exhibition series that features photo-based work by contemporary artists. This presentation is curated by Joanna Szupinska-Myers, CMP Curator of Exhibitions, and Kathryn Poindexter, Curatorial Assistant. The series is partially supported with funds provided by UCR's College of Humanities, Arts, and Social Sciences (CHASS) and the City of Riverside. 
Image: Installation view, Mountains, Moving: Light Leaks and Chemical Burns, 2014, Mark Moore Gallery. Photo by Jonah Olson, courtesy of the artist and Mark Moore Gallery.