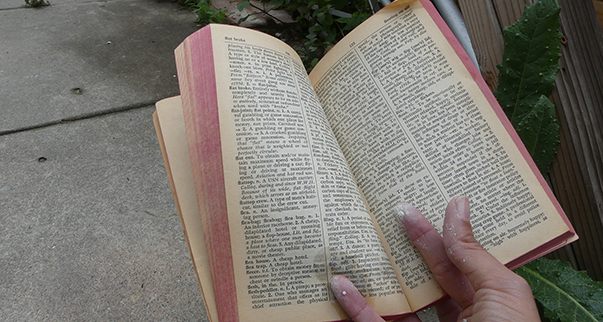 IT IS WHAT IT IS
Senior Exhibition 2018
Culver Center of the Arts
May 19 - June 10, 2018
| | |
| --- | --- |
| Reception | Saturday, May 19, 2018, 2pm - 4pm |
UCR ARTSblock's Culver Center of the Arts presents IT IS WHAT IT IS: Senior Exhibition 2018 featuring works by nineteen graduating undergraduate students in UCR's Department of Art. The works in this year's exhibition include drawings, installations, paintings, photographs, sculptures and video. Among the distinguished full-time faculty in UCR's Art Department are Charles Long, John Divola, Jill Giegerich (Emeritus), Jim Isermann, Brandon Lattu, Lynne Marsh, Yunhee Min, and Amir Zaki.

ARTISTS: Kristen Adams, Jewelisa "Jewels" Agustin, Catherine Atilano, Jaidee Benasfre, Emily S. Cadegan, Sam Cantrell, Carla Alejandra Paredes Carrasco, Yang Cheng, Dillan Garcia, Edward Gonzalez, Sierra Johnson, Angela Lerias, Evelynn Mendoza, Connie Perez, Kassandra Ramirez, Jennifer Rodriguez, Maria Santiago, Mindy Solis, Evan R. Spears.
IT IS WHAT IT IS: Senior Exhibition 2018 is organized by UCR Department of Art and UCR ARTSblock. Support is provided by the University of California, Riverside's Department of Art and College of Humanities, Arts, and Social Sciences (CHASS).

Photograph by Mindy Solis (2018)