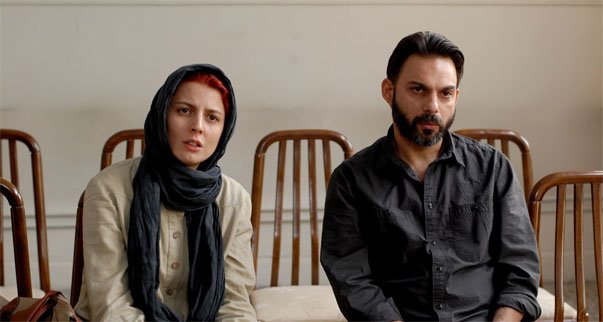 A Separation
Directed by: Asghar Farhadi
Iran | 123 minutes | Rated PG-13
| | |
| --- | --- |
| Screening | Friday, September 7, 2012, 7pm - 9pm |
| Screening | Saturday, September 8, 2012, 7pm - 9pm |
Familial relations are strained when Simin files for divorce from her husband, Nader, who is reluctant to leave Iran with her and their daughter. Nader chooses to stay in Iran for the sake of caring for his sick father, despite potentially missing out on the chance of giving his daughter a better life elsewhere.
"Very few movies capture as convincingly as
A Separation
the ways an honorable decisions can lead to interpersonal conflict - even disaster. This achingly wrought achievement is just one of the reasons writer-director Farhadi's domestic drama set in Tehran won the Oscar. Simin is asking for a divorce because Nader has reneged on his agreement to leave Iran for the sake of their daughter Termeh. Their visas have arrived, and now he refuses to leave his father, who is suffering from Alzheimer's. It's implied that young Termeh's future would be brighter outside Iran. Any woman's might be. Yet Farhadi's feminism is inseparable from his rich humanism.
A Separation
unfolds with a deep confidence in the dramatic tug of ordinary life." - Lisa Kennedy,
Denver Post
Winner, Best Foreign Language Film, Academy Awards, 2012
*Subtitled