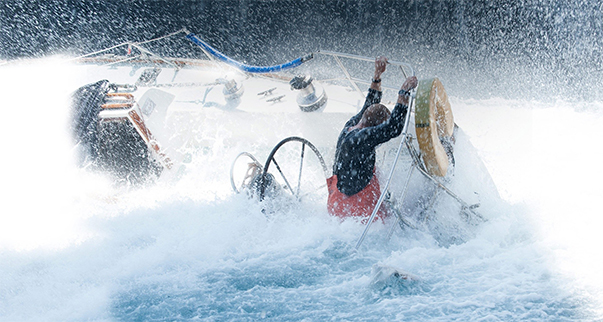 All Is Lost
Directed by:
2013 | USA
| | |
| --- | --- |
| Screening | Friday, June 13, 2014, 7pm |
| Matinee | Saturday, June 14, 2014, 3pm |
| Screening | Saturday, June 14, 2014, 7pm |
"All Is Lost is a quasi-silent movie, or perhaps rather quasi-mute, portraying the ordeal of a lone sailor in a desperate situation: he is played with grizzled impassivity by the 77-year-old Robert Redford. Throughout the film, he is the only person on screen. There is nothing but him, his damaged boat and the vast sea and sky. The utter solitude is almost vertiginous. It is fascinating and even moving to see Robert Redford take such a demanding role. Watching All Is Lost, I found myself reflecting on his beautiful youth, in which he gave us all such pleasure in movies such as The Candidate, Butch Cassidy. Now his career voyage has taken him to this extraordinary everyman crisis. What a strikingly bold and thoughtful film." Peter Bradshaw, The Guardian.
Golden Globes Nominated Best Actor, 2014