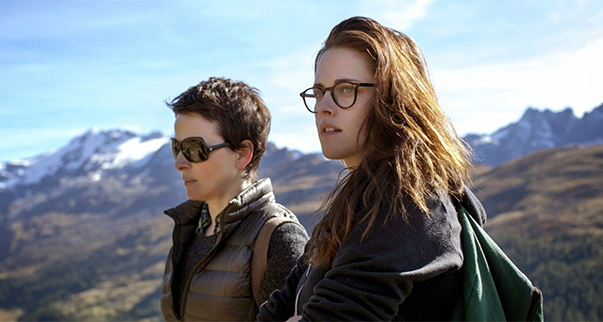 Clouds of Sils Maria
Directed by: Olivier Assayas
2014 | France/Switzerland | 2hr 4min
| | |
| --- | --- |
| Screening | Friday, September 11, 2015, 7pm |
| Matinee | Saturday, September 12, 2015, 3pm |
| Screening | Saturday, September 12, 2015, 7pm |
"A tale of two actresses and one personal assistant, Clouds
subtly dramatizes the existential questions facing show folk
in an uncomfortable landscape crowded with superhero
movies. Director Assayas and the ever-brilliant Binoche get
the byplay of vulnerability and ego inherent in the actor's
life. Through it all, the clouds of Sils Maria slowly snake:
the valley phenomenon representing the ineffability of life
itself. Though one character offers the gentle deflation
"theater is only theater," Assayas implies that what transpires
between the characters of Clouds of Sils Maria, between
artists and art, and between art and audiences contains its
own beautiful mystery that's nourishing, maddening, and
essential." Peter Canavese, Groucho Reviews.
Nominated, Palme d'Or, Cannes Film Festival 2014