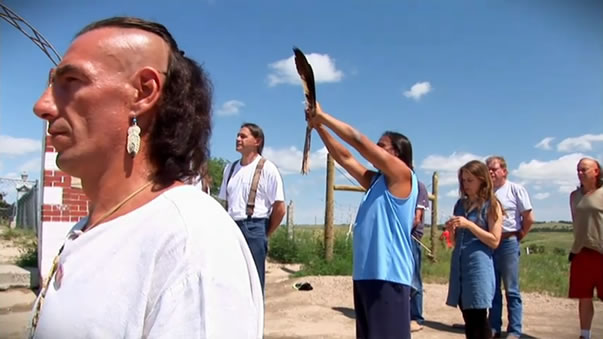 Des Indiens Comme Nous
Directed by: Sylvie Jacquemin
55 minutes | Unrated
| | |
| --- | --- |
| Triple Feature | Friday, April 15, 2011, 7pm - 9pm |
A group of French people share a passion for everything Native American: every weekend they dress up as Native Americans to entertain at small village fairs in France. But their big dream is to travel to the United States and meet some real Native Americans. When they finally manage to go for a 2-week drive across the Midwest, they discover the reality of contemporary Native Americans is quite different from their idealized vision: poverty, continued loss of land, and worse, disturbingly active discrimination by the white descendants of the settlers.
Director Sylvie Jacquemin,born and raised in Northern France in 1960, Sylvie Jacquemin started with some scientific studies (Pharmacy in France then Computer Graphics in California), then opted for Cinematography. After 9 years in the USA, directing and shooting commercials and music videos she is now making documentaries in France.
Subtitled in English.

Learn more about the Riverside International Film Festival at http://www.riversidefilmfest.org