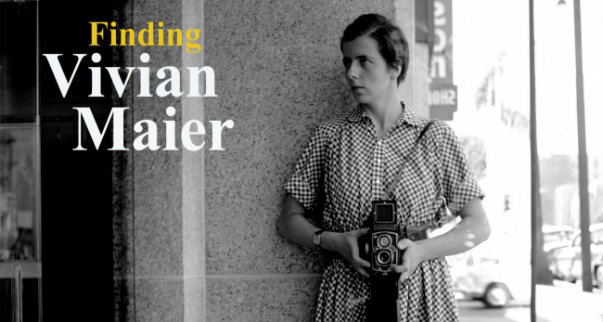 Finding Vivian Maier
Directed by: John Maloof, Charlie Siskel
2014 | USA | 83 min.
| | |
| --- | --- |
| Screening | Friday, August 29, 2014, 7pm |
| Matinee | Saturday, August 30, 2014, 3pm |
| Screening | Saturday, August 30, 2014, 7pm |
"In 2007, a trove of 100,000 photographic negatives was discovered at a Chicago estate auction. They had been taken by a woman named Vivian Maier who died in 2009. Her unposed street photography was worthy of comparison with the work of Helen Levitt and Lisette Model. This film portrait of Maier, by John Maloof, who discovered the work, is of someone impressively independent, implacably solitary, and increasingly strange. Her personality, though, remains fundamentally elusive. The film puzzles over Maier's never having shown her work. But Maier's art speaks for itself. It was a window through which she could see without being seen. She saw the compositions in her viewfinder. She knew how good they were." Mark Feeney, Boston Globe.
Grand Jury Documentary Prize, Miami Film Festival, 2014