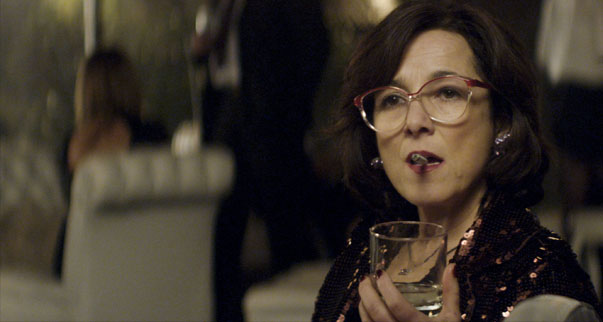 Gloria
Directed by: Sebastián Lelio
2013 | Chile/Spain | 110 min.
| | |
| --- | --- |
| Screening | Friday, August 1, 2014, 7pm |
| Matinee | Saturday, August 2, 2014, 3pm |
| Screening | Saturday, August 2, 2014, 7pm |
Due to technical difficulties, this event has been cancelled
"Chilean actress Paulina Garcia's performance in Gloria is simply flabbergasting. Playing a 58-year-old divorcée whose adventurous streak is at odds with her drab life, Garcia taps into feelings rarely seen onscreen. She's at once thrillingly spunky and resigned to the difficulty of finding a loving relationship. She's average enough to sing along to sappy pop songs, but vibrant enough to belt the hell out of them. Her story blends tones that would be simplified out of existence in a US studio film. Gloria won't kid herself that life will become easier, but she will not give up on making it better. Garcia, whose empathetic work won best actress prize at the Berlin Film Festival, bares her soul and body. Garcia amazes; Gloria delights." Colin Covert, Star Tribune.
Ecumenical Jury Prize, Berlin International Film Festival, 2014