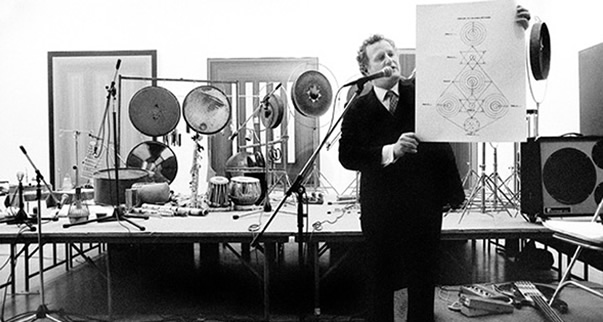 Inland Empire Filmmakers
Inside the Perfect Circle
Directed by:
| | |
| --- | --- |
| Screening | Thursday, January 12, 2012, 7pm - 9pm |
This winter Culver will expand it public screenings with a new film series that will showcase Inland Empire filmmakers on the second Thursday of each month. The filmmakers will be present to discuss their project. Admission is $5.00. Other special screenings, some with free admission, will also be added occasionally on week nights. Check the website for updates and more information.
An intriguing music documentary about world-traveled composer and conductor Joel Thome, "Inside The Perfect Circle" provides a close personal look at Thome's career and philosophy. He collaborated extensively with Frank Zappa arranging the rock icon's music for symphony orchestra and rock band. He was awarded a Grammy for his work with Zappa and guitarist Steve Vai, and was also nominated for a Pulitzer Prize.
"Joel Thome is no square and he has the hyperdimensional mandala compositions to prove it. Chris Pepino's "Inside the Perfect Circle: The Odyssey of Joel Thome" demystifies this cosmic love child of Karlheinz Stockhausen and Frank Zappa, offering sensitive insight into the work and artistic rebirth, through music therapy, of one of the more intriguing semi-underground composer-conductors of his generation." - Richard Gehr, Rolling Stone, Spin, The Village Voice
"It is truly a moving story about Joel and his vision, talent and struggles - but also - a superb piece of filmmaking. The choices of where major events were presented --worked beautifully and seamlessly." - Carole Sorell, Former commissioner of cultural affairs, NYC
Director: Chris Pepino