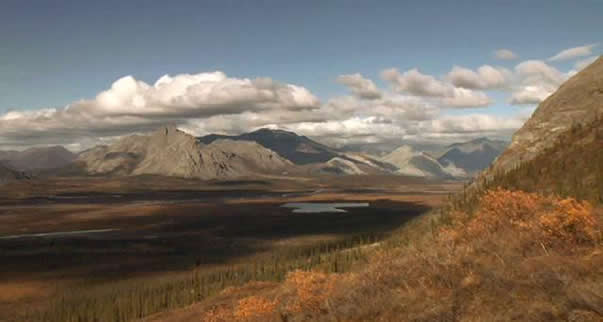 Inland Empire Filmmakers
America's Wildest Refuge
Directed by:
| | |
| --- | --- |
| Screening | Thursday, February 9, 2012, 7pm - 9pm |
This winter Culver will expand it public screenings with a new film series that will showcase Inland Empire filmmakers on the second Thursday of each month. The filmmakers will be present to discuss their project. Admission is $5.00. Other special screenings, some with free admission, will also be added occasionally on week nights. Check the website for updates and more information.
Tucked into a remote corner of Alaska, the Arctic National Wildlife Refuge is a place where wilderness is experienced on an epic scale. From forested lowlands in the south to the towering mountains of the Brooks Range and north to the coastal plains, this is where we can go back in time to see how the earth was before modern civilization. With sweeping views of the Arctic National Wildlife Refuge, its wildlife, and interviews with those that know it best, America's Wildest Refuge is an ecological and historical portrait of this corner of Alaska. Establishment of the Arctic National Wildlife Refuge on December 6, 1960 was a milestone in conservation history. In response to concerns about rapid changes to our environment in the post war era, Americans rose to the challenge to preserve special areas including the Arctic Refuge. Here was the opportunity to protect entire ecosystems unfettered by the influence of humans.
Director: Alex Waite and Clint Cowen