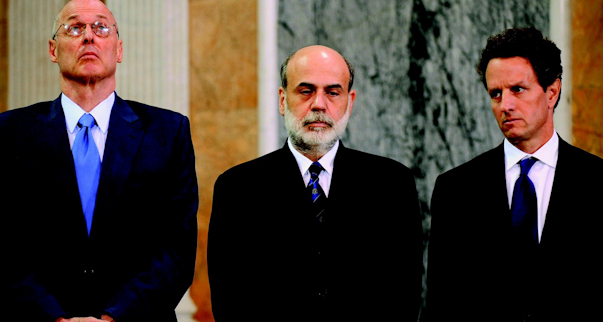 Inside Job
Directed by: Charles Ferguson
108 minutes | PG-13
| | |
| --- | --- |
| Screening | Friday, April 1, 2011, 7pm - 9pm |
Charles Ferguson's Inside Job, through extensive interviews with academics, politicians, journalists, and financial insiders, explores the causes and consequences of the global financial crisis of 2008.
"After watching Charles Ferguson's powerhouse documentary about the global economic crisis, you will more than understand what went down - you will be thunderstruck and boiling with rage." - Kenneth Turan, Los Angeles Times
"This is no dry economics lesson; it is a vital wake-up call." - Colin Covert, Minneapolis Star Tribune
Academy Award Nominee, 2011

Followed by a discussion with Dean Stephen Cullenberg, and Professors Gary Dymski and Toby Miller.