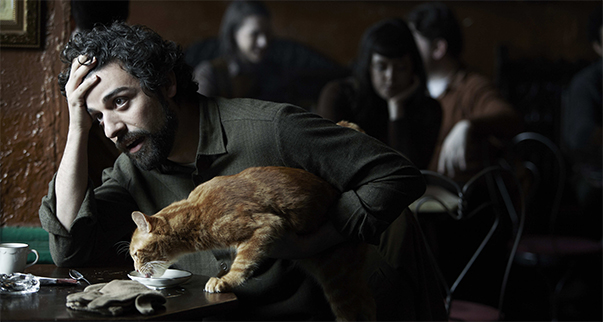 Inside Llewyn Davis
Directed by:
2014 | USA
| | |
| --- | --- |
| Screening | Friday, June 6, 2014, 7pm |
| Matinee | Saturday, June 7, 2014, 3pm |
| Screening | Saturday, June 7, 2014, 7pm |
"Inside Llewyn Davis is a Coen brothers charmer about... almost absolutely nothing you could pin down. That is its charm; that and a sense of place and time that lends a poetic glow to wryly fugitive plotting. This delectable days-in-the-life tale of a struggling Welsh-born New York folk singer is their best film since No Country for Old Men. It is also, I suspect, a homage to two of the filmmakers' obsessive ur-texts, The Odyssey, which inspired O Brother, Where Art Thou?, and Joyce's Ulysses. Llewyn's only companion is a ginger cat called, yes, Ulysses. And from Joyce we get the benighted glamour of the big city. There's a lot worth stealing. That includes Justin Timberlake; a mastery of errant subplots; and a Celtic air of dark whimsy." Nigel Andrews, Financial Times.
Golden Globes Nominated Best Motion Picture, 2014