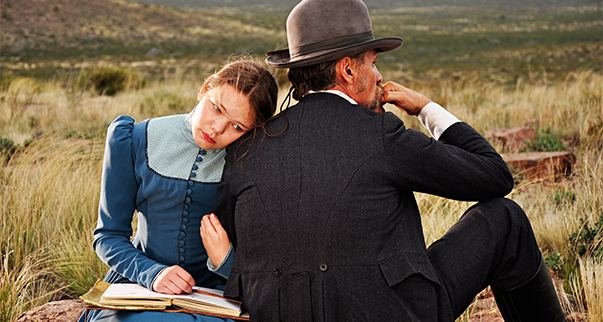 Jauja
Directed by: Lisandro Alonso
2015 | Argentina/Denmark/France/Mexico | 1hr 48min
| | |
| --- | --- |
| Screening | Friday, October 16, 2015, 7pm |
| Screening | Saturday, October 17, 2015, 7pm |
Only Evening Screenings
"Shot on 35mm (with rounded-edge frames) Jauja is a work
of outrageous beauty, creating images of breathtakingly
rich colors and vast open spaces: The backgrounds of
each frame stretch all the way into infinity, rendering each
destination perpetually, worryingly out-of-reach. Shot by shot,
scene by scene, Jauja reminds us how intimidating (if also
gorgeous) this enormous landscape can be. Set in 1882 in
Patagonia, the movie finds Viggo Mortensen's character, the
Danish engineer Gunnar Dinesen, waking up one night to
find his teenage daughter, missing. Donning his uniform,
packing the essentials (a rifle, a sword, a telescope, a
canteen), and mounting his horse, Dinesen rides off into the
night in search for her." Danny King, The Village Voice.
Winner, FIPRESCI Prize, Cannes Film Festival 2014