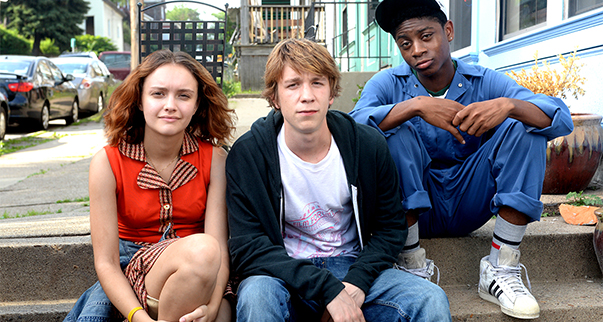 Me and Earl and the Dying Girl
Directed by: Alfonso Gomez-Rejon
2015 | USA | 1hr 44min
| | |
| --- | --- |
| Screening | Friday, October 23, 2015, 7pm |
| Matinee | Saturday, October 24, 2015, 3pm |
| Screening | Saturday, October 24, 2015, 7pm |
"By all accounts, Me and Earl and the Dying Girl shouldn't
work. There's the title, which reads like a quirky nightmare,
a premise that seems to suggest a run-of-the-mill teen
weepie and a faint aura of tired whimsy in the low-fi DIY
cinematic re-enactments made by its main characters. But
there's an uncommon wisdom in the marrow of this movie,
promulgated by director Alfonso Gomez-Rejon's sensitive
work and screenwriter Jesse Andrews' understanding of
the way we keep growing and developing until the end. It's
deeply moving, earning its tears through the authenticity of
the emotional experiences depicted rather than by extracting
them through sheer blunt force." Robert Levin, amNewYork.
Grand Jury Prize, Dramatic, Sundance Film Festival 2015