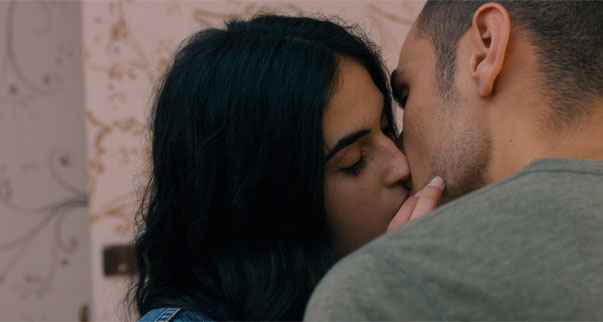 Omar
Directed by: Hany Abu-Assad
2013 | Palestine | 96 min.
| | |
| --- | --- |
| Screening | Friday, October 17, 2014, 7pm |
| Matinee | Saturday, October 18, 2014, 3pm |
| Screening | Saturday, October 18, 2014, 7pm |
"Towards the end of Abu-Assad's powerful new film, Omar says to Nadia, the woman he has loved and lost, "We have all believed the unbelievable." The impossible backdrop to their love is the Israeli occupation of the West Bank; indeed there is much that is unbelievable about the reality the occupation has maintained. Innocence and complicity are profoundly intertwined in the mind of a person struggling to physically survive, to love, and to maintain dignity where there is no hope. Abu-Assad said, 'The movie is more about love and trust' than politics. The great merit of this stark film is forcing complex questions into the private space of the viewer no less than into the public arena of Israel and Palestine." David Shulman, New York Review of Books. 
Nominated Best Foreign Film, Academy Awards, 2014