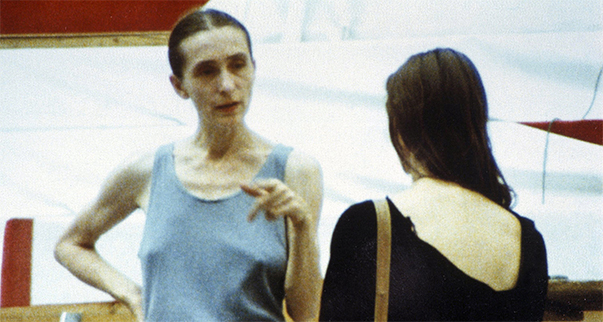 One Day Pina Asked...
Directed by:
1983 | France/Belgium
| | |
| --- | --- |
| Screening | Saturday, June 21, 2014, 7pm |
| Matinee | Saturday, June 21, 2014, 3pm |
Saturday Screenings Only
Starting from the premise of documenting several months of Pina Bausch's performances and rehearsals, the director Chantal Akerman realized one of the greatest of all syntheses of dance and cinema. She films the performers with a poised camera; her incisive angles and smooth pan shots emphasize the dances' visual counterpoint and overlapping rhythms. In Bausch's stagings ordinary gestures are emphasized and formalized into dances. "Akerman's film is a work of modestly daring wonder, of exploration and inspiration. With her audacious compositions, decisive cuts, and tightrope-tremulous sense of time, and her stark simplicity, it shares the immediate exhilaration of the moment of creation. Akerman's film is of a piece with Bausch's dances." Richard Brody, The New Yorker.