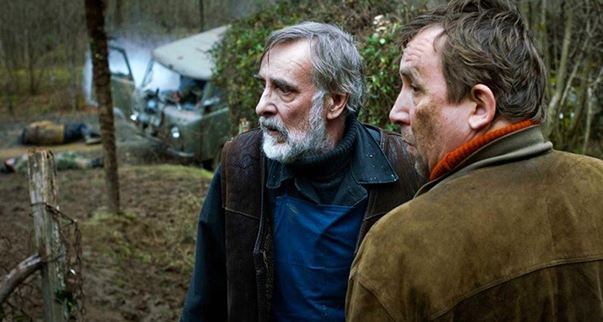 Tangerines
Directed by: Zaza Urushadze
2013 | Estonia/Georgia | 1hr 27min
| | |
| --- | --- |
| Screening | Friday, September 18, 2015, 7pm |
| Matinee | Saturday, September 19, 2015, 3pm |
| Screening | Saturday, September 19, 2015, 7pm |
Set in 1992, during the growing conflict between Georgia
and Abkhazian separatists, this compassionate tale focuses
on two Estonian immigrant farmers who decide to remain in
Georgia long enough to harvest their tangerine crop. When
the war comes to their doorsteps, Ivo (played by legendary
Estonian actor Lembit Ulfsak) takes in two wounded soldiers
from opposite sides. The fighters vow to kill each other
when they recover, but their extended period of recovery
has a humanizing effect that might transcend ethnic divides.
Set against a beautiful landscape defiled by war, this poetic
film makes an eloquent statement for peace. "Quietly
breaks your heart with the folly of humankind." Andrea
Chase, Killer Movie Reviews.
Nominated, Best Foreign Film, Academy Awards 2015