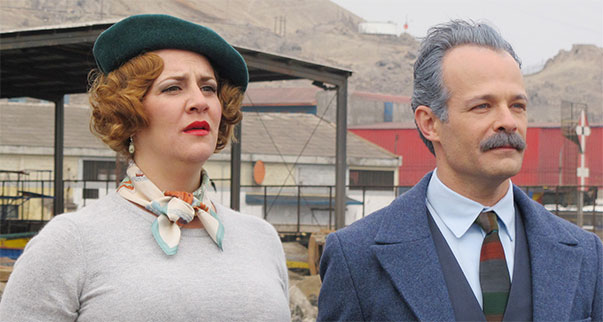 The Dance of Reality
Directed by: Alejandro Jodorowsky
2013 | Chile/France | 130 min.
| | |
| --- | --- |
| Screening | Friday, September 5, 2014, 7pm |
| Matinee | Saturday, September 6, 2014, 3pm |
| Screening | Saturday, September 6, 2014, 7pm |
"After making an indelible mark on pop culture with such provocations as Fando y Lis, and El Topo, the Chilean filmmaker Alejandro Jodorowsky seemed to disappear. But now, at a sprightly 85, Jodorowsky is back with one of his most lucid and personal films. The Dance of Reality, which recounts his childhood and was shot on the nondescript streets in Tocopilla, Chile, where he grew up, retains many of the themes of his early work—sex, religion, politics, identity, circus performers, the disfigured and disenfranchised. But this time, the director addresses the audience directly as a man who has overcome great tragedies in his life but has always found salvation in his art. That, more than anything else, is his religion." Rene Rodriguez, Miami Herald.
Best Feature, Oslo Films from the South Festival, 2013