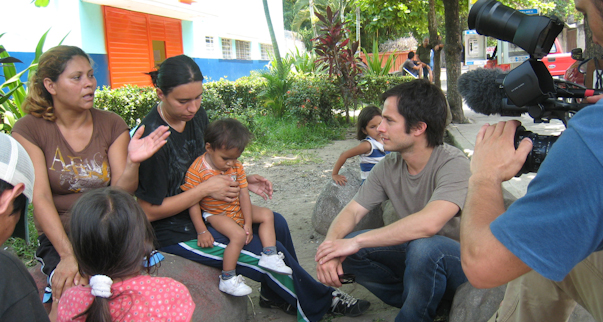 The Invisibles
Directed by: Marc Silver and Gael García Bernal
30 minutes | Unrated
| | |
| --- | --- |
| Double Feature | Saturday, March 5, 2011, 7pm - 9pm |
Amnesty International and actor Gael García Bernal have launched a series of films depicting the plight of migrants in Mexico. The films record the journey of migrants from the border between Guatemala and Mexico on their way to the United States.
This film will be followed by
Maquilapolis
, 2006. Just over the border in Mexico is an area peppered with maquiladoras: massive sweatshops often owned by the world's largest multinational corporations.
These films are being shown in conjunction with Undocumented: A Day of Discussion, which focuses on the status of undocumented students and workers in the U.S.
Preceding the films, at 3:00 PM, there will be a performance of Florezca Board of Directors performed by Margarita Cabrera.
This will be followed by a panel discussion at 4:30 PM on undocumented students and workers in the U.S. Panelists include professors, activists, students, and artists.