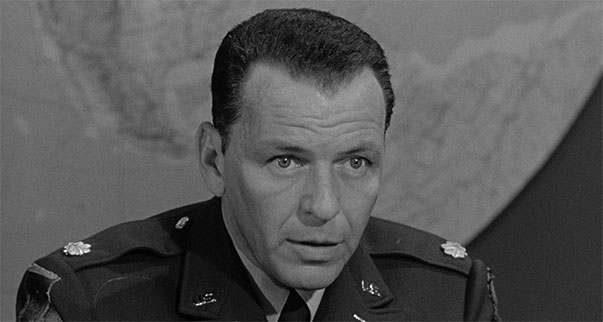 The Manchurian Candidate
Directed by: John Frankenheimer
USA | 126 minutes | PG-13
| | |
| --- | --- |
| Screening | Friday, November 2, 2012, 7pm - 9pm |
| Screening | Saturday, November 3, 2012, 7pm - 9pm |
The Manchurian Candidate is the story of a son of a prominent political family that has been brainwashed into a pawn for the international Communist conspiracy. Widely regarded as one of the best election movies as well as one of the best films ever made, The Manchurian Candidate also feels astonishingly and - unfortunately - contemporary.
"Its astringent political satire still bites. The plot cheerfully divides blame between right and left.
The Manchurian Candidate
is inventive and frisky, takes enormous chances with the audience, and plays not like a 'classic' but as a work as alive and smart as when it was first released. 'It may be,' Pauline Kael wrote at the time, 'the most sophisticated satire ever made in Hollywood.' Yes, because it satirizes no particular target - left, right, foreign, domestic - but the very notion that politics can be taken at face value." - Roger Ebert,
Chicago Sun-Times
, 2003.
One of the top 250 Films, Nominated for two Oscars, 1962