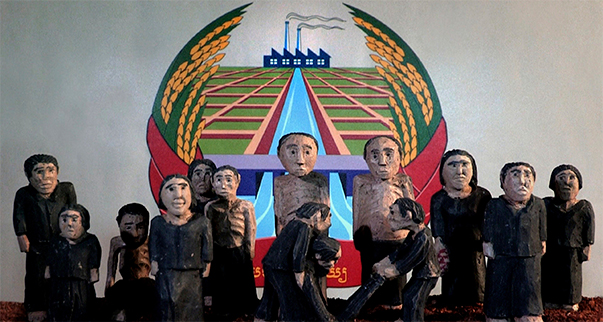 The Missing Picture
Directed by:
2014 | Cambodia/France
| | |
| --- | --- |
| Screening | Friday, May 16, 2014, 7pm |
| Matinee | Saturday, May 17, 2014, 3pm |
| Screening | Saturday, May 17, 2014, 7pm |
"The Missing Picture is personal and unexpected, a documentary that mixes media in an unusual way to very potent effect. Directed and co-written by Rithy Panh, Missing Picture won the Un Certain Regard prize at the Cannes Film Festival and continues the Cambodian filmmaker's poetic investigations into the horrors of the Khmer Rouge regime that ruled his country in the mid-1970s. In this film, Panh is searching not for one particular image that went missing but investigating the disappearance of any reliable evidence of the life lived by ordinary people during the years of Khmer Rouge rule that began in 1975 when he himself was 13. 'I seek my childhood,' says actor Jean-Baptiste Phou. 'Or does it seek me?'" Kenneth Turan, Los Angeles Times.

Nominated Best Foreign Language Film, Academy Awards, 2014