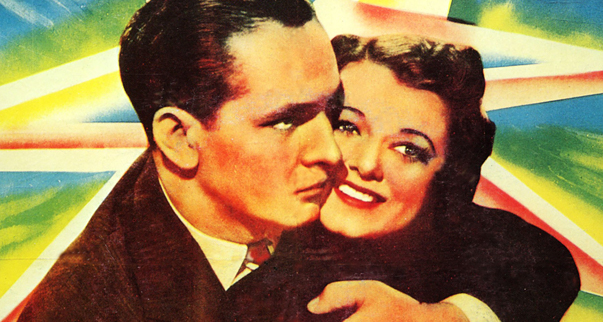 A Star is Born (1937)
Directed by: William Wellman Sr.
1937 | USA | 111 minutes
| | |
| --- | --- |
| Matinee + Q&A | Saturday, March 23, 2019, 3pm |
| Screening + Q&A | Saturday, March 23, 2019, 7pm |
Q&A with William Wellman Jr. (son of director William A. Wellman Sr.) after both screenings!
From maverick filmmaker William A. Wellman (The Public Enemy, Nothing Sacred) comes the original, timeless tale of Hollywood fantasy and heartbreak: A Star Is Born.
Esther Blodgett (Janet Gaynor) comes to Hollywood with dreams of stardom only to have them shattered by a ruthless, cold-hearted town without pity, where the chances of finding fame are one in a hundred thousand. 
Enter falling (and falling down drunk) movie star Norman Maine (Fredric March), whom Esther meets at a Hollywood party. Maine gets Esther a screen test and she's an instant success, and the publicity machine sets about recreating the small-town girl. But as Esther (reborn as Vicki Lester) rises to celebrity, Norman's stardom plummets, landing him in an alcoholic depression from which true love and Tinseltown fantasy may not be able to rescue him.
The film became one of the biggest-grossing pictures of 1937 and won two Academy Awards with seven Oscar nominations: Best Picture, Best Director (William Wellman), Best Actor (Fredric March), Best Actress (Janet Gaynor), Best Screenplay (Alan Campbell, Robert Carson, Dorothy Parker), Best Assistant Director (Eric Stacey), and Best Original Story (William Wellman & Robert Carson). A special Oscar was presented to W. Howard Greene for color photography.
This screening is co-organized with UC Riverside's Osher Lifelong Learning Institute.