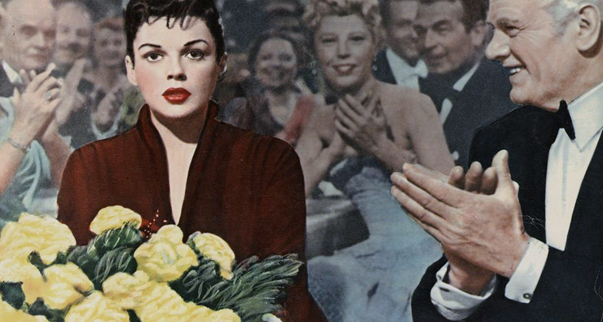 A Star Is Born (POSTPONED)
Directed by: George Cukor
1954 | USA | 154 minutes
| | |
| --- | --- |
| Matinee | Saturday, March 28, 2020, 3pm |
A Star is Born is a movie of grand scope and intimate moments, featuring Judy Garland's possibly greatest performance. Hollywood actor Norman Maine (James Mason) is a celebrity whose star is on the wane, but when he meets aspiring actress Esther Blodgett (Judy Garland), he is inspired to help her, and soon the two appear in a musical together. Now known as Vicki Lester, she marries Norman and finds herself in demand, while his reputation continues to decline, resulting in heavy bouts of drinking. Eventually, Vicki must choose between moving forward with her career and attempting to save her husband.
"One of the grandest heartbreak dramas that has drenched the screen in years... the Warners and Mr. Cukor have really and truly gone to town in giving this hackneyed Hollywood story an abundance of fullness and form." - Bosley Crowther, New York Times
This screening is part of A MARCH MARATHON OF MUSICAL MOVIES! Tickets to ALL films in the series are $25. Click to purchase!