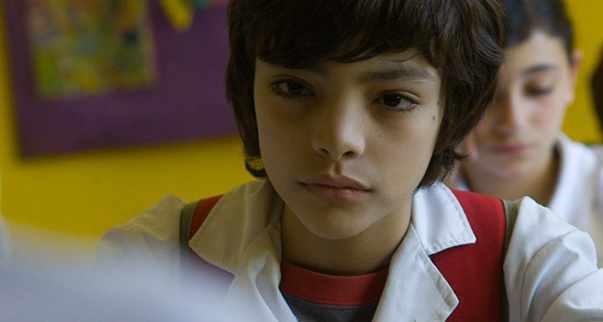 Ellos Volvieron (They Returned)
Directed by: Ivan Noel
2015 | Argentina | 94 minutes
| | |
| --- | --- |
| Matinee | Saturday, December 9, 2017, 3pm |
Free Admission!
They Returned is a beautifully touching and unnerving story about the unexplained disappearance of three children, two boys and one girl, and their reappearance three days later in a semi-autistic state. Not even the children themselves are able to help anyone understand what happened. No clues or signs are left, other than the fact that, as we discover later, two of them were mutilated. As the police carry out their investigation, and the town slowly sinks into a deep state of suspiciousness, small community of children - classroom colleagues of the missing three - run their own parallel search. Only one person is a potential suspect: the children's own classroom teacher, recently arrived from another town. He does not help his case when he attempts to make the school psychologist understand that the children were in fact murdered.

This film is presented in conjunction with the exhibition Mundos Alternos: Art and Science Fiction in the Americas, on view at UCR ARTSblock from September 16, 2017 through February 4, 2018. The film program is curated by Sherryl Vint, Director of the Speculative Fiction and Cultures of Science program at UCR, with support from Nikolay Maslov, Curator of Film and Media Projects at UCR ARTSblock.
Mundos Alternos: Art and Science Fiction in the Americas is part of Pacific Standard Time: LA/LA, a far-reaching and ambitious exploration of Latin American and Latino art in dialogue with Los Angeles, taking place from September 2017 through January 2018 at more than 70 cultural institutions across Southern California. Pacific Standard Time is an initiative of the Getty. The presenting sponsor is Bank of America.
Major support for Mundos Alternos is provided through grants from the Getty Foundation.