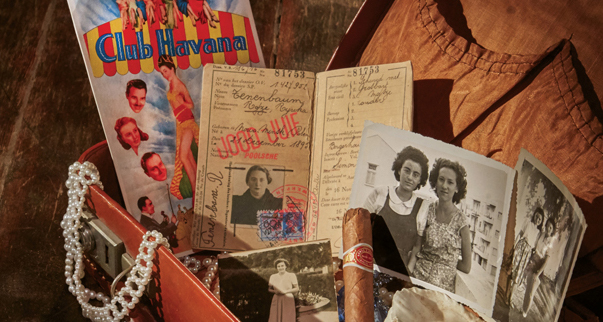 Cuba's Forgotten Jewels, A Haven in Havana
Directed by: Judy Kreith and Robin Truesdale
2017 | USA | 46 minutes
| | |
| --- | --- |
| Matinee + Q&A | Saturday, January 13, 2018, 3pm |
| Screening + Q&A | Saturday, January 13, 2018, 7pm |
Discussion with filmmakers to follow the screenings!
Marion Kreith was fourteen when she and her family fled Nazi-occupied Europe and sailed across the Atlantic Ocean to safety in Cuba. Refugees who made it to Havana, including young Marion, found work to support themselves and their families in a newly transported trade: diamond polishing. Firsthand survivor accounts take us back to 1940s Havana – an era at once tumultuous, heartbreaking, and intoxicating – to reveal an immigration success story.
Cuba's Forgotten Jewels was born of the tales about Cuba that Marion Kreith told her daughter (co-director Judy Kreith) over the years. Marion escaped war torn Europe as a young girl with her family, evading Nazi capture and crossing the Atlantic to a tropical paradise. Her story mingles with the personal accounts of other refugees who recall their escape to Havana and life in an exotic and unfamiliar land. With a stunning musical score of Jewish melodies and the pulsating music of Havana, the film merges the realities of two vastly different yet intermingled cultures, bringing this colorful and uplifting piece of history to light.
This screening is organized in conjunction with the Osher Lifelong Learning Institute at the University of California, Riverside