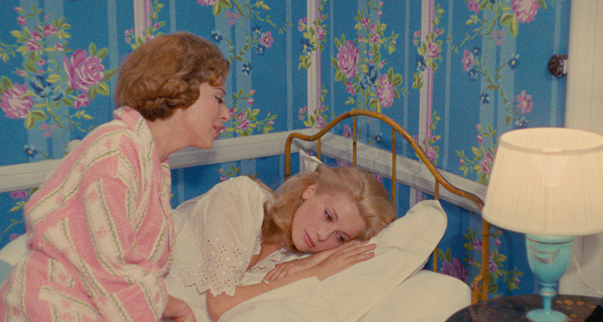 The Umbrellas of Cherbourg (POSTPONED)
Directed by: Jacques Demy
1964 | France | 91 minutes
| | |
| --- | --- |
| Matinee | Sunday, March 29, 2020, 2pm |
An angelically beautiful Catherine Deneuve was launched to stardom by this dazzling musical heart-tugger from Jacques Demy. She plays an umbrella-shop owner's delicate daughter, glowing with first love for a handsome garage mechanic, played by Nino Castelnuovo. When the boy is shipped off to fight in Algeria, the two lovers must grow up quickly. Exquisitely designed in a kaleidoscope of colors, and told entirely through the lilting songs of the great composer Michel Legrand, The Umbrellas of Cherbourg is one of the most revered and unorthodox movie musicals of all time.

"The Umbrellas of Cherbourg has stood the test of time as beautifully as Deneuve and seems likely to enchant future generations as fully as it has audiences over the past four decades." - Kevin Thomas, Los Angeles Times
This screening is part of A MARCH MARATHON OF MUSICAL MOVIES! Tickets to ALL films in the series are $25. Click to purchase!