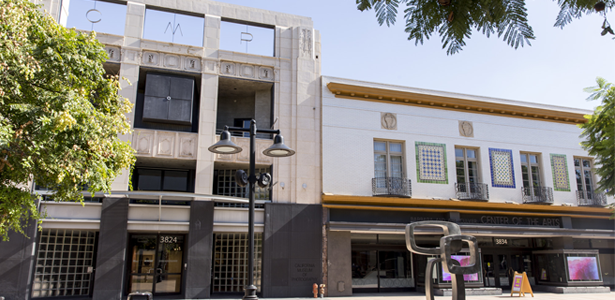 UCR ARTS is reopening May 13th. 
Visit our online exhibitions at virtualucrarts.ucr.edu and follow @ucrarts on social media for up-to-date information and more engagement with our exhibitions and collections.
UCR ARTS

ADMISSION
Free


HOURS OF OPERATION*

*Reopening May 13th


Public/Gallery Hours

Thursday - Friday: 12pm – 5pm
Saturday - Sunday: 11am - 5pm 


First Thursdays - Downtown Riverside Art Walk
5pm - 9pm

First Sundays - Family Events (October through May)
11am - 4pm

Screening Room - Films
UCR ARTS is looking forward to welcoming you back to our film series later this year.

Administrative Hours
Monday - Friday: 9am - 5pm


HOLIDAYS OBSERVED

UCR ARTS is closed during the following holidays: New Year's Eve, New Year's, Easter, Independence Day, Veterans Day, Thanksgiving (and the day after Thanksgiving), Christmas Eve, and Christmas.

PARKING

Parking lot rates are reasonable from 9am - 5pm, Monday – Friday and garage 2 & 6 offer 90 minutes free. Parking is free in all lots before and after that time period and on weekends.